Sunday, April 1, 2012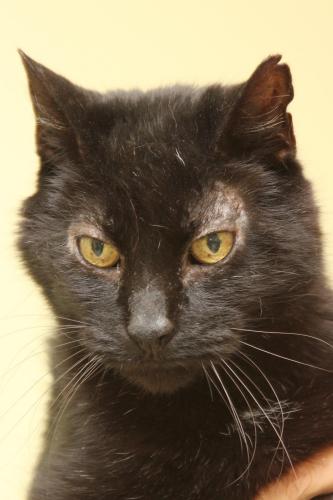 Andy
is a black domestic shorthair (DSH) mix cat. He was a shy and unhappy boy at first, but that's changed. Now he loves being petted and hanging around near his people, which makes him a great choice for those wanting a nice companion kitty.
Andy prefers to be the only cat in the household, and he doesn't want to live with dogs either; he tends to get jealous when other pets take attention away from him.
Andy has been at the
Manistee County Humane Society
since January 2011 and is estimated to have been born in 2004. Please visit
his Petfinder page
for more information.
Image courtesy of Manistee County Humane Society/Homeward Bound Animal Shelter
Labels

Blog Archive

More cool pet blogs!
My Other Blogs

About Me
My earliest memory of a career aspiration was to be a writer. My hobbies and interests include dogs, music, and spending time with my husband. I watch far too much television and seem to specialize in shows that don't get the ratings needed to stay on the air. An avid reader, I've been known to read several books a week.
View my complete profile